"Buy what makes you happy."
- Iris Apfel
Do you feel uninspired when you look in your wardrobe? Have loads of clothes but still nothing to wear? Do you have items you've never worn but you don't know why?
Whatever you need your Wardrobe to achieve, an Edit with me is an effective, fun and liberating process. Your space will be transformed and de-cluttered to make way for a refreshed capsule wardrobe that's easy to use and represents you at your fabulous best.
There's nothing more exciting than 'shopping your existing wardrobe' and realising so many pieces you already own can have a new lease of life when re-worked by me. If you want to look in your wardrobe and feel excited and ready to rock every day, then this is the consultation for you.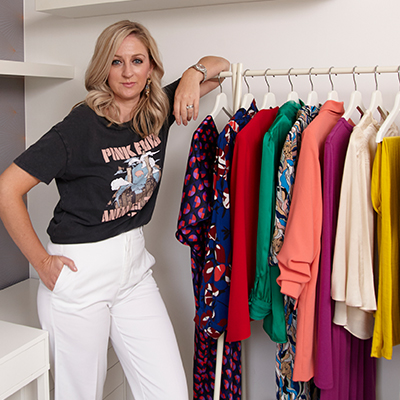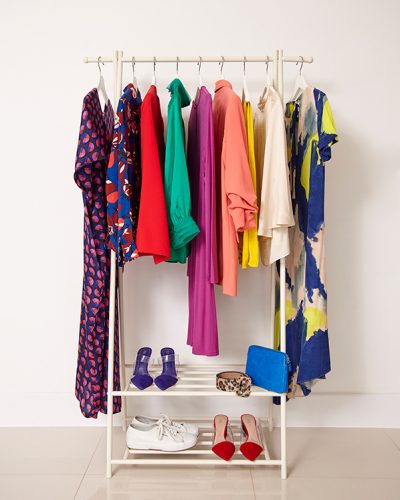 During our Wardrobe Edit together I will:
Send you a Pre-Session questionnaire to get real insight into you and your requirements
Guide you through a pre-cleanse for your wardrobe space and determine what we'll focus on during the Edit
Arrive on the day and complete a Colour & Shape Consultation (if not already done)
De-clutter and streamline your wardrobe items assessing for fit, colour and style
Recommend pieces for tailoring or selling on / giving to charity
Create new looks combining everything we've learnt, whilst teaching you lots of style tips along the way
Complete a 'priority list' of items to maximise your Capsule Wardrobe
Leave you with an organised space that makes you feel fabulous
Send you 'Outfit Pics' and a follow-up 'Style Guide' for easy reference in the future
Price – £250 for up to 3 hours.
Up to 30 mins travel time included in package price. More than happy to travel further at a cost of £30 per hour to cover cost of fuel and time.
Includes a follow-up digital Style Guide so you have all the information to hand in a concise, easy to read format.